Post by DMF Team on Nov 7, 2018 13:13:20 GMT
Here is the online discussion group for the 8th Annual Piano Competition.
Event Date: November 10th 2019
Venue: Kingsdale School, West Dulwich
Adjudicator:
Jena Pang
Competition Info: online entries open in Summer 2019
Please feel free to ask any questions about the event and a team member will respond to you within 2 - 3 working days.
About Jena Pang: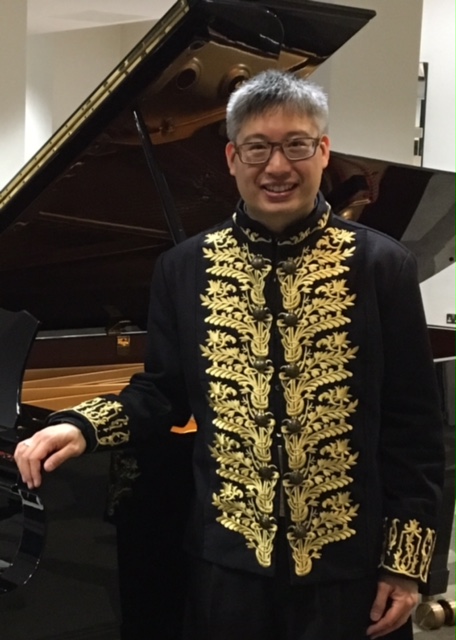 Jena Pang has had a distinguished dual career in music and law. He was awarded an instrumental scholarship to study Music at St Peter's College, Oxford University, is a postgraduate from BPP Law School and was a partner at Lindops Solicitors until 2014. Since then he has devoted his full time career to music. He has been teaching the piano and violin for the last 26 years and is in demand as a concert artist, teacher and adjudicator, having given many concerts, lessons, masterclasses around the world and adjudicated competitions and scholarship awards. He has recently returned from Canada where gave a lecture and masterclasses for the Alberta Piano Teachers Association and the Alberta Registered Music Teachers Association. His students regularly compete in music festivals and competitions in England and Hong Kong, and at international competitions. In 2018 three of his students were finalists and prize winners at the Feurich International Piano Competition in Vienna and have been invited to play and compete in the International Clavis Piano Competition and Festival in St Petersburg.
His recent concerts have been recitals with Dennis Lee, Chee Hung Toh and Graeme Humphrey. In his youth he appeared on British and Hong Kong television programmes performing on both piano and violin having studied the violin with the late Lydia Mordkovitch, the piano with Lora Dimitrova and had lessons with Ruth Waterman, Keith Pascoe, and Christopher Elton. During his studies he participated in masterclasses in chambermusic and baroque period performance practice with the Allegri Quartet, Nancy Uscher and Gary Cooper and the Band of Instruments. Jena annually adjudicates the Freda Parry Scholarship Fund in Essex and the Jena Pang Piano Competition held at Milton Keynes Preparatory School. He is a keen supporter of the music festival movement and has viewed this from various stages, from a child competing in piano, singing, speech and drama, to currently being the Piano Convenor and a trustee of the Southend Musical Festival. Jena is an adjudicator for the British and International Federation of Festivals. Piano / violin cdj